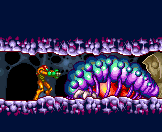 In a surprise statement from the Home Force (HF) Joint Chiefs of Staff, the HF declared resource warfare with The Very Hungry Caterpillar. The office sited provocation by the caterpillar army, who destroyed garden infrastructure and food stores in the East Garden. The HF expressed that they would like to negotiate a treaty if possible, however this was in fact a declaration of War until word of caterpillar army retreat. This request following news that the
caterpillar
army decimated the east garden: pillaging the towns of Kale and Cauliflower. Allied with other aphids, the caterpillar army moved on to the town of Pepper.
In the 1st line of defense, HF dropped a blanket spray of canola oil on the hostile takeover army. According sources speaking anonymously, two invaders were captured and taken hostage.
The two prisoners of war (POWs) were interrogated by Lt. Kaio, one POW somehow escaped custody and the other was extradited to Quailamino Bay. He has not been seen or heard from since.
Home Force defended their treatment of the caterpillar army, "In our operations we try to be as surgical as possible, targeting only hostile forces and bases of operations, not the general caterpillar population. " According to the HF spokesperson, Geneva conventions were followed in every case.
Call to the caterpillar army for comment was not returned in time for print of this article.